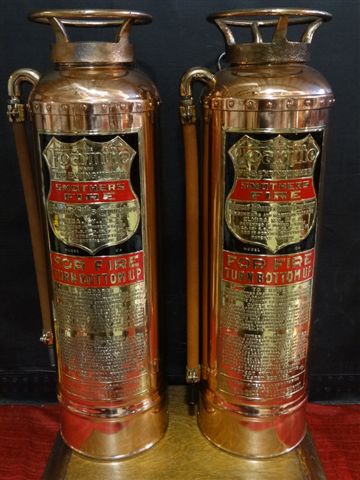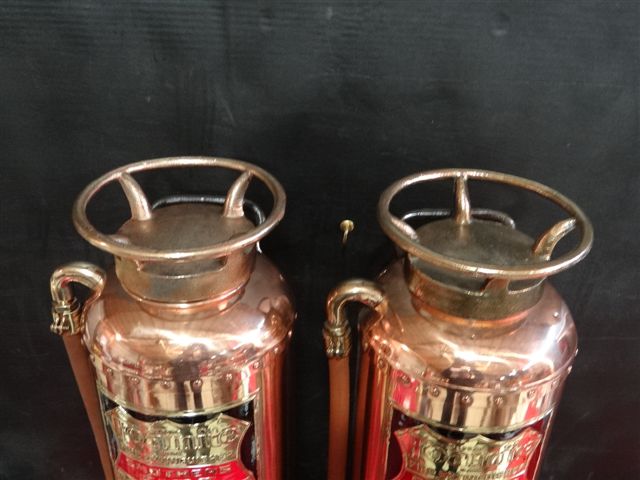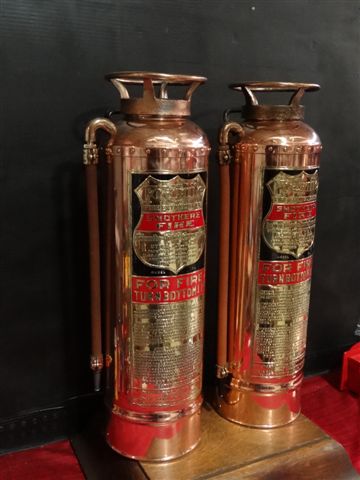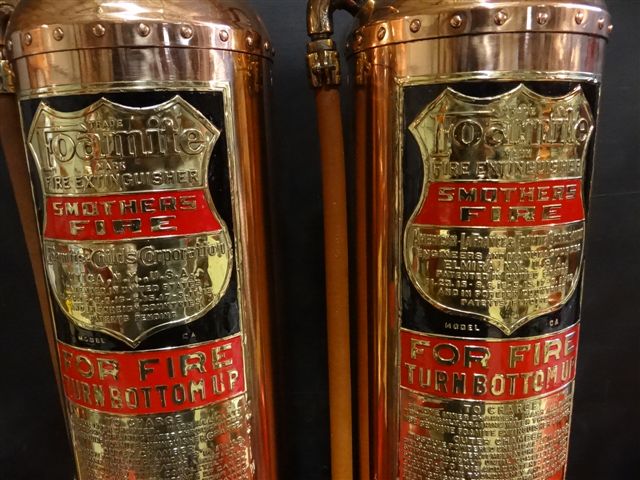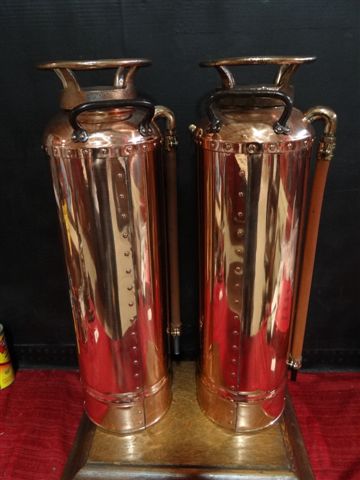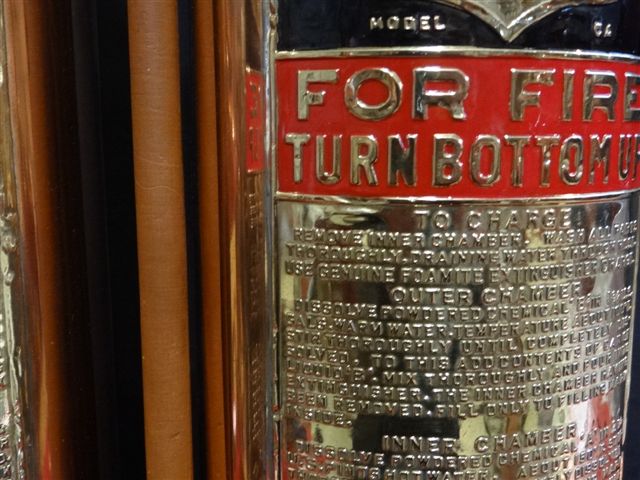 American LaFrance Foamite restored Soda-Acid Copper / Brass Fire Extinguisher Set (2), as manufactured by the American LaFrance Foamite Corp. of Elmira, New York.
These vintage copper riveted fire extinguishers has been cleaned, buffed, lacquered, and color hi-lited.
They are in good condition with some minor blemishes as typical with these soft-metal 50-75 year old fire extinguishers. They measures 24 1/2" tall x 7" diameter.
List Price-----------------------------------------------------------------------$650.00 for set