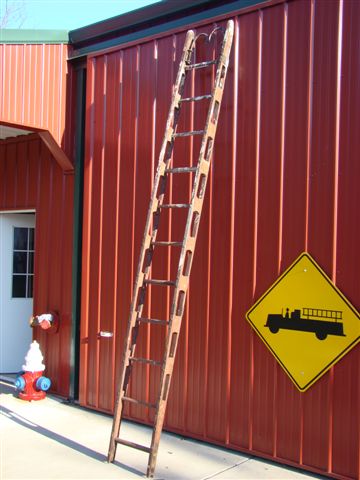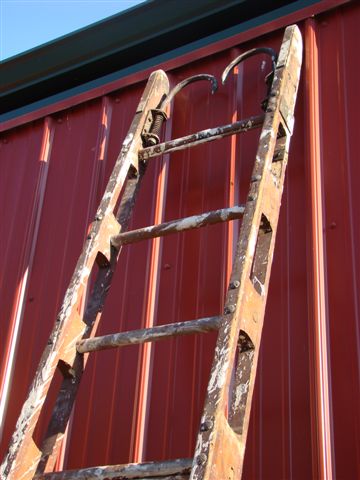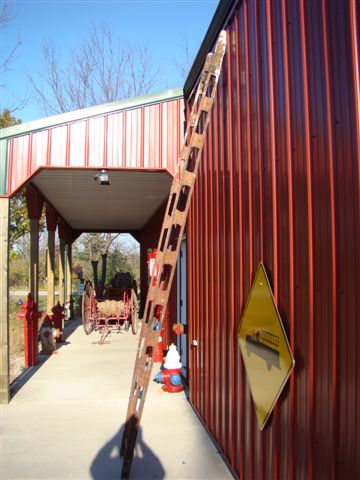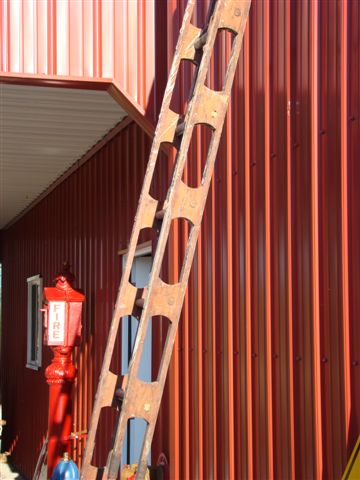 American LaFrance Antique Wooden Trss style fire dept. Roof ladder. It is
a very unusual design and comes with the spring loaded hooks and is stamped
American laFrance. It is not in useble condition and has been used as a
painting ladder. Cleaned up & re-varnished would make this a real collector piece.