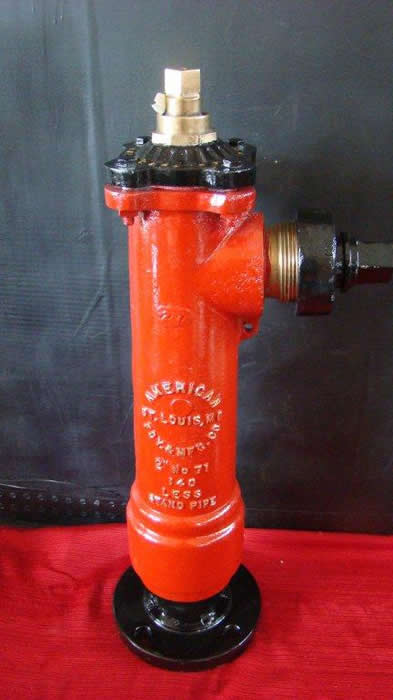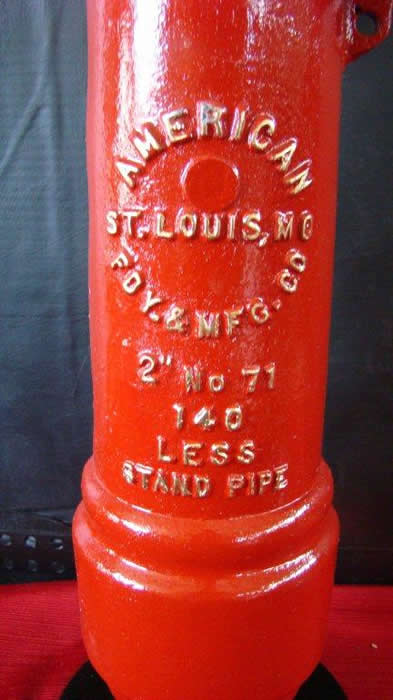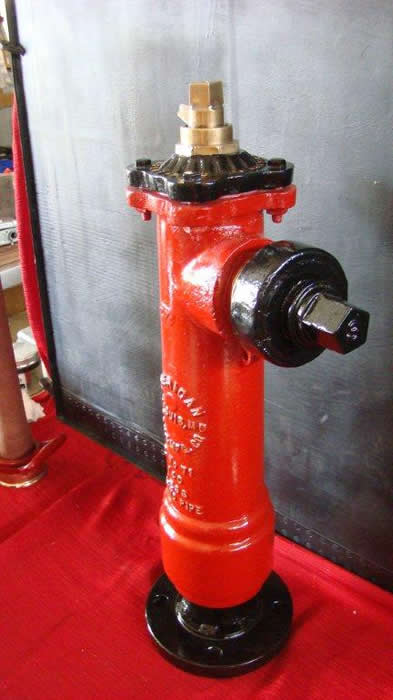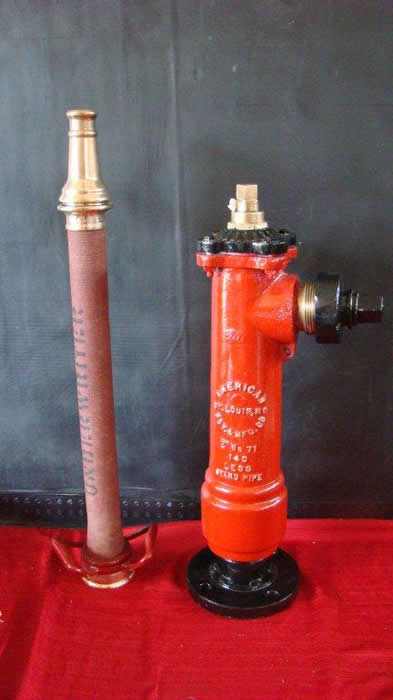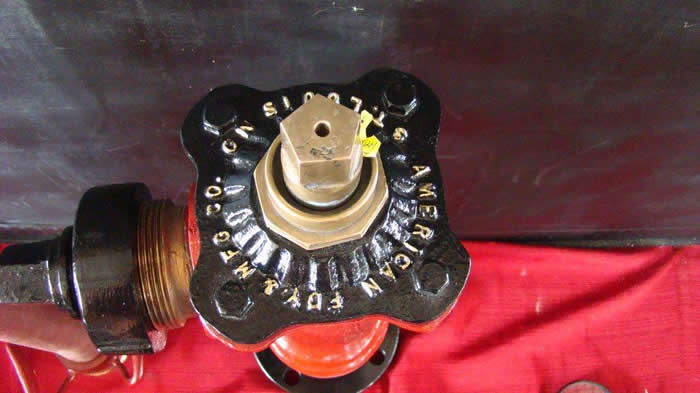 American Foundry Small Stand Pipe Hydrant 2 inch, No. 71, with one 2 1/2" hose outlet. This above ground section measures 26" high and is mounted on a 3" pipe flange.
It has been wire brushed, primed, painted with Rustoleum Red paint, and hi-lited in gold & black.
The brass components were cleaned and buffed as noted in photos. This Fire Hydrant was manufactured in St. Louis, Missouri by the American Foundry Company.
These smaller hydrants are very difficult to find and make a great display for inside the house or office.