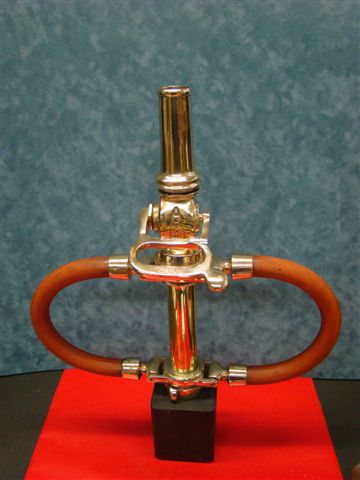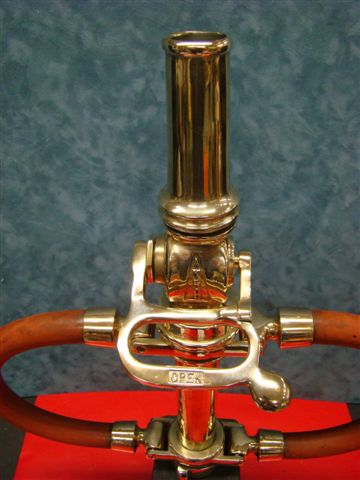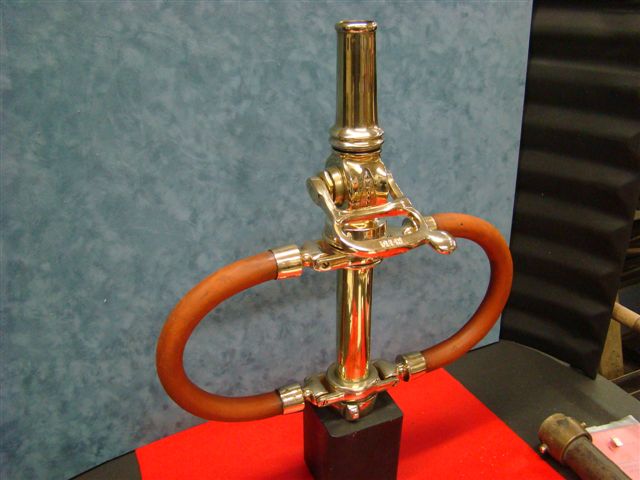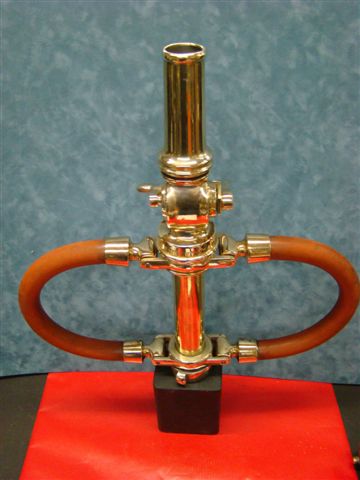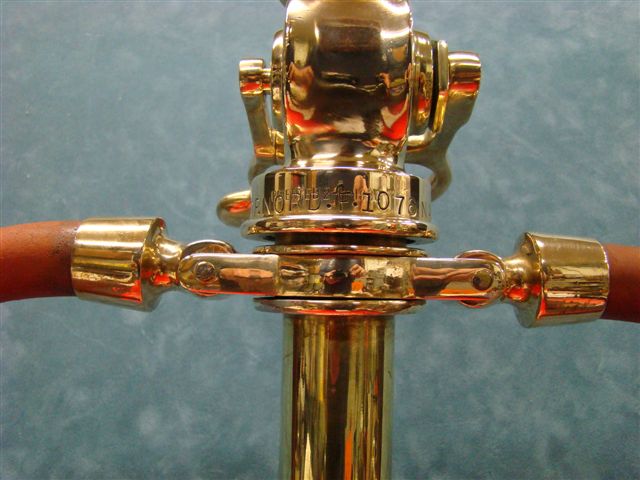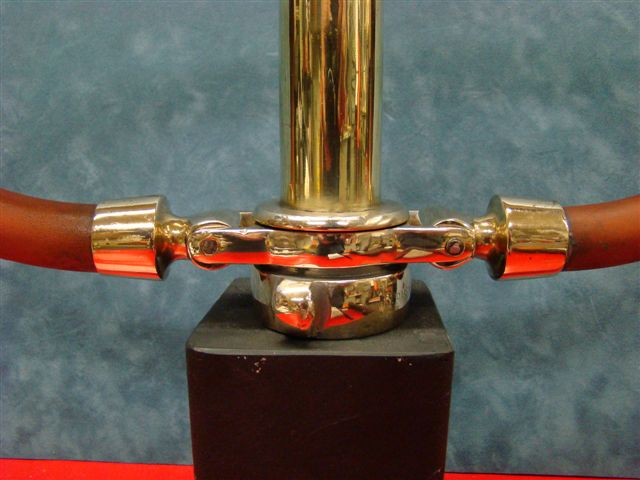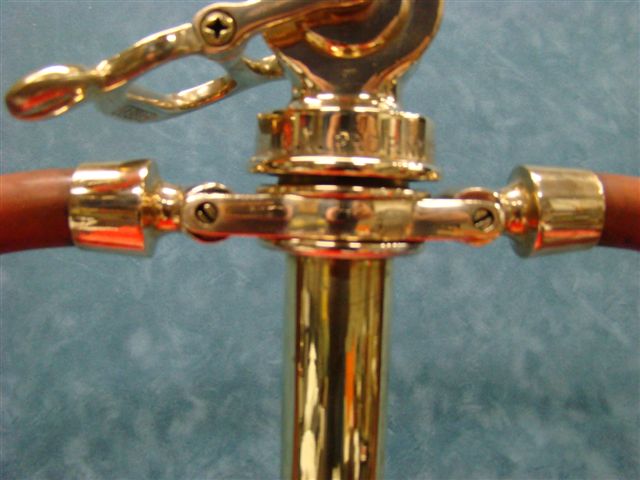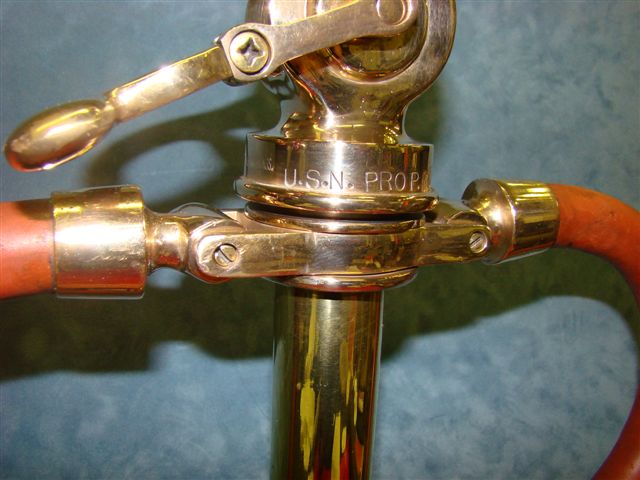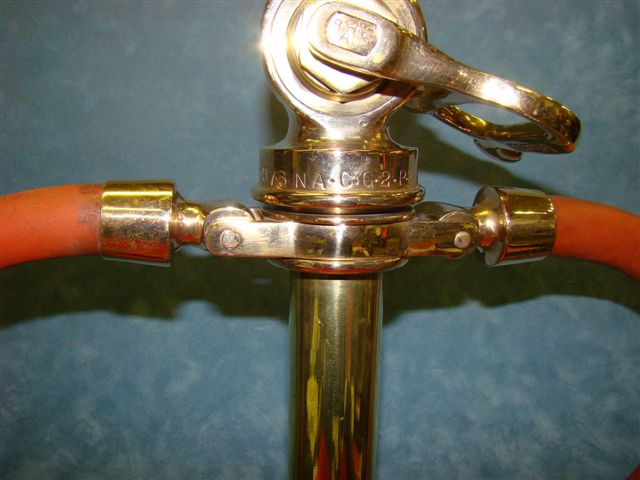 Akron U.S. Navy brass 1 1/2" straight tip fire nozzle with red rubber
handles measuring 16 1/2" long with a 1 1/8" bore. It was mfg. by the Akron
Brass company. It appears to have been painted silver in its Navy Service
and buffed & polished at a later date. It is very good condition and makes a
very interesting nozzle, since the 1 1/2 seldom comes with the rubber
handles. It is tagged USN Property. NORD. F. 1076 NA. CG. 2. P.2. I
purchased in in Allentown, PA.