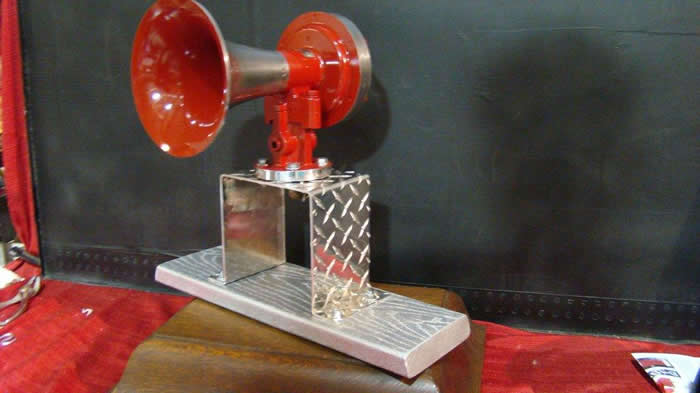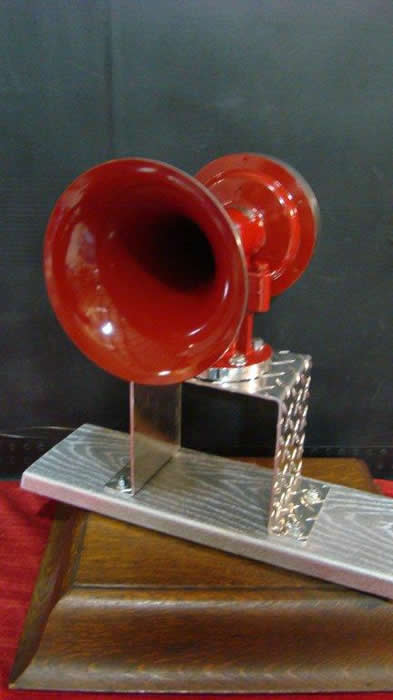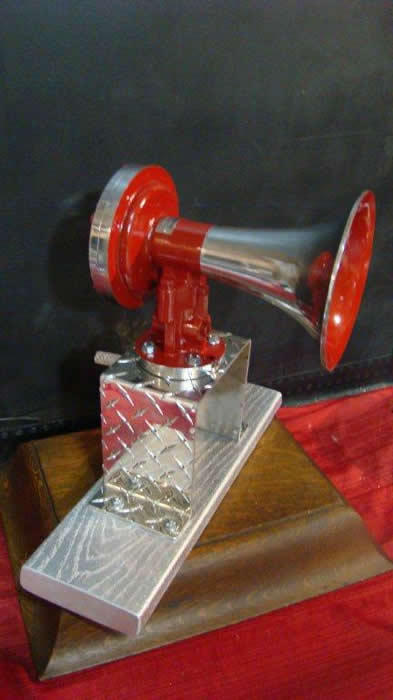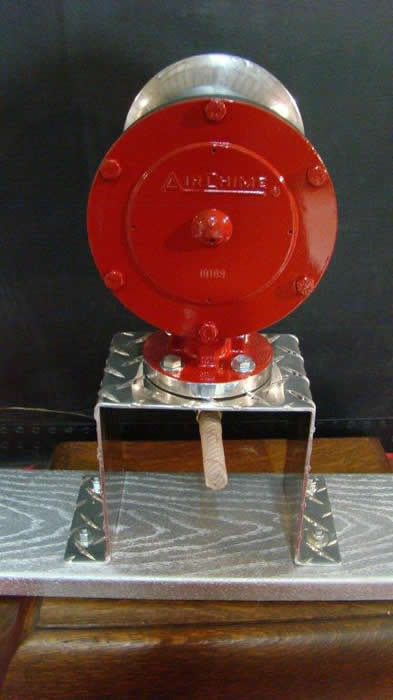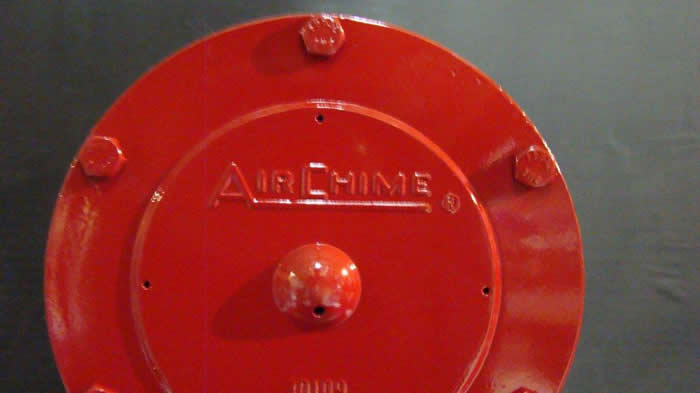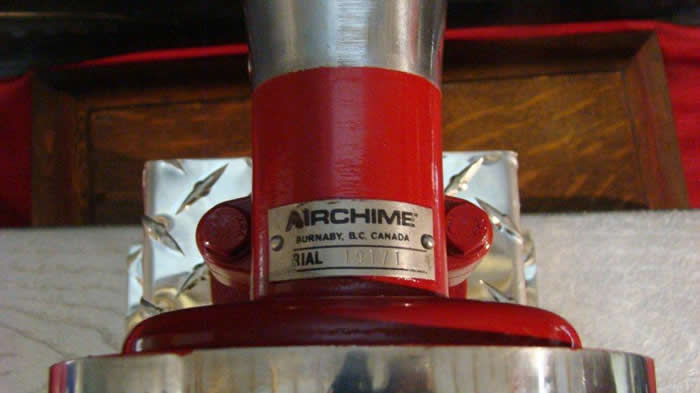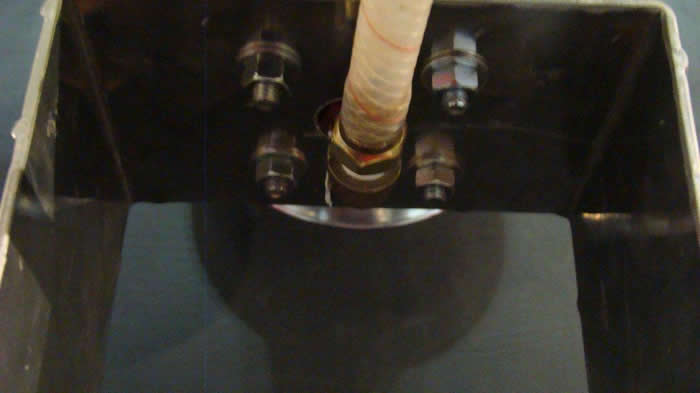 "Air Chime" Fire Alarm Horn. This is a 6 3/4" Single Trumpet Horn with 1/2" pipe connection alert horn.
It has been cleaned, polished, color hi-lited, and mounted on polished aluminum stand as seen in photos.
When powered from a standard 1/4" x 100psi air hose it is "ear piercing" and "Hearing Protection Required".
On the stand it measures 18 inches wide x 16 inches high x 10 inches wide. A neat display, or out on the "boat" dock.
List Price-----------------------------------------------------------------------Please contact us for pricing