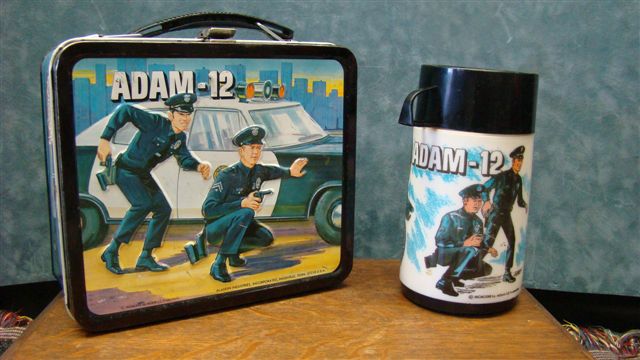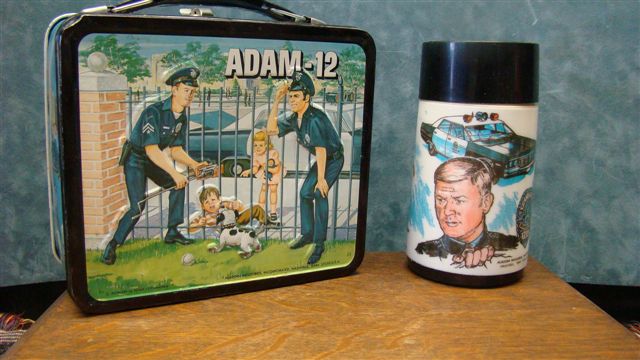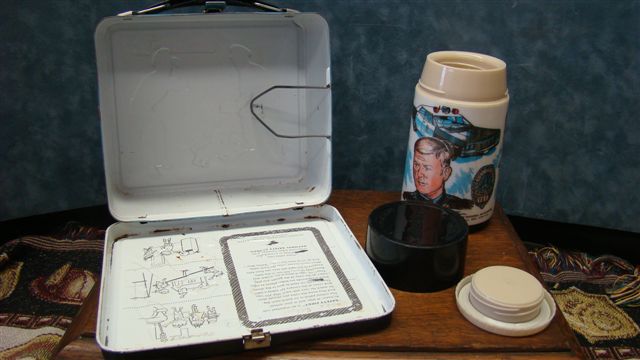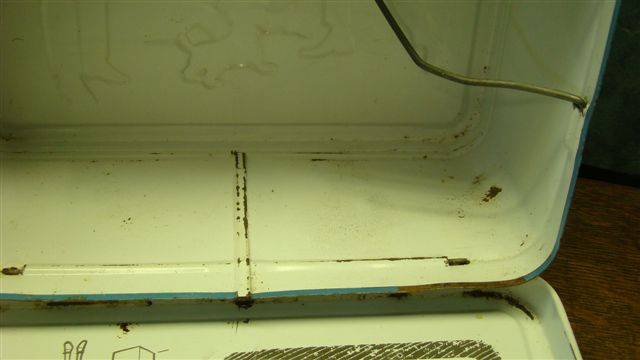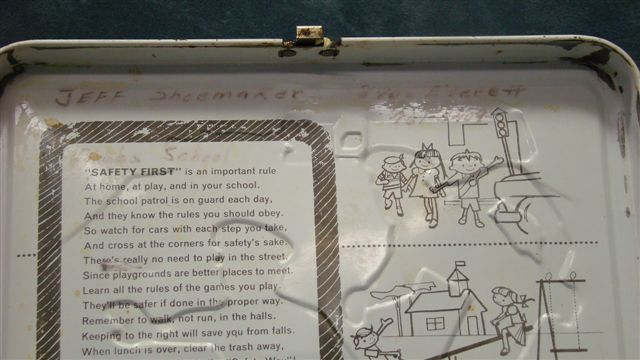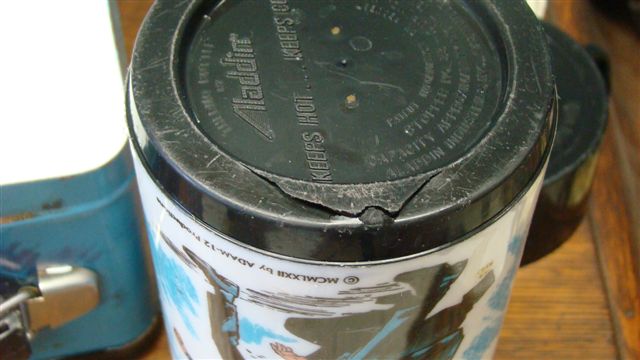 "ADAM 12" Lunch Box with Thermos from 1980 Television Series of the 1982 period.
The lunch box was made by the Alladin Industries of Nashville, Tenn.
It is in good used condition with some scratches and paint issues as seen in the photos.
The thermos has a small plastic crack on the bottom. It measures 8" x 7" x 4".
List price---------------------------------------------------$195.00