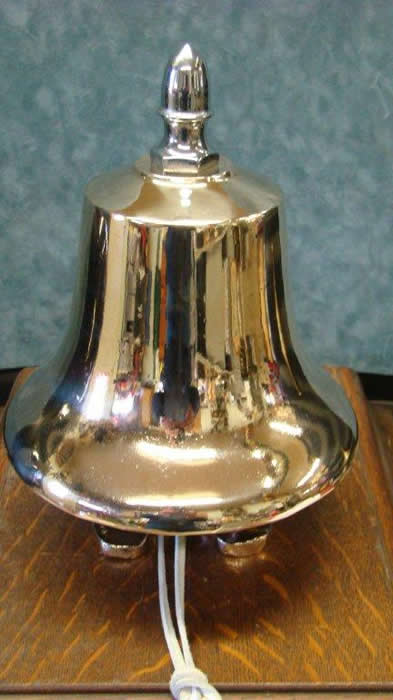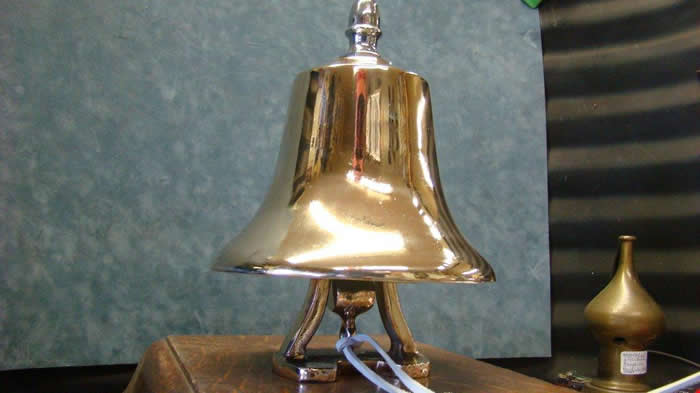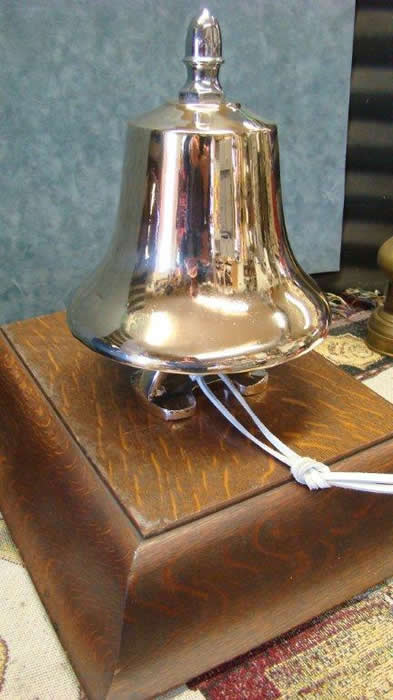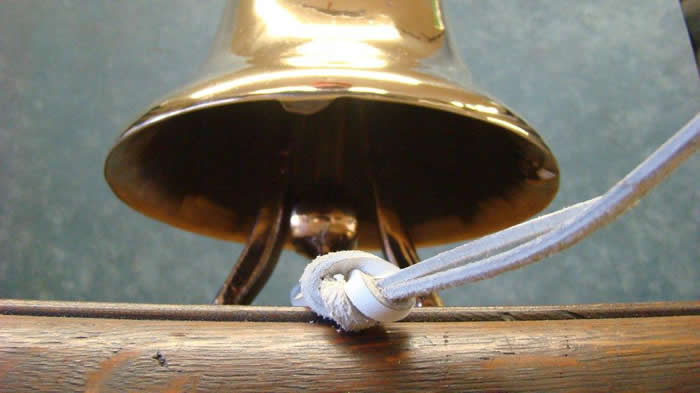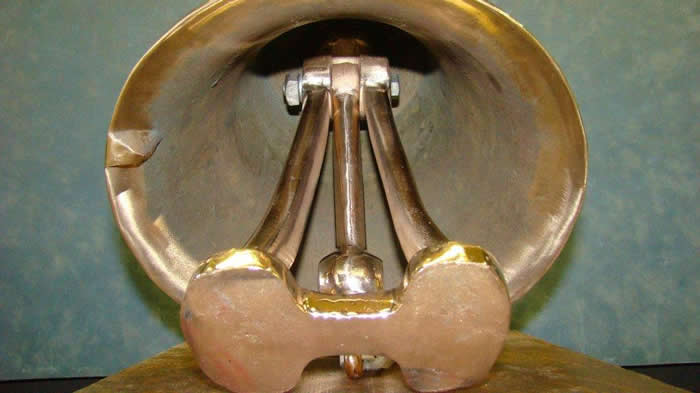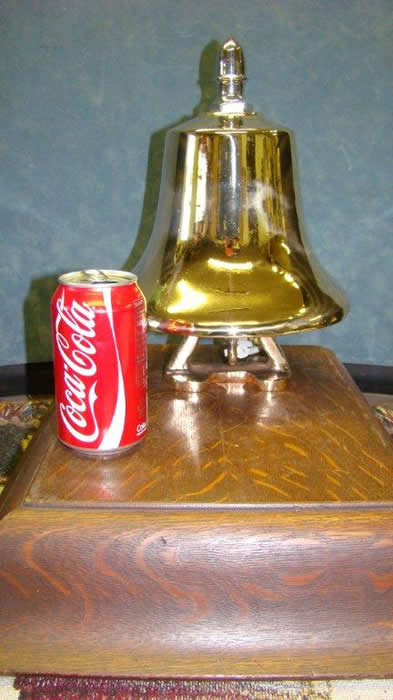 8 inch Solid Brass Fire Engine Bell (un-mounted) purchased from a estate of a former employee of the Chicago Fire Dept. Vehicle Garage.
This bell was unfinished when purchased and has been buffed out as seen in photos. It is ready for lacquer or polish. It measures 8 1/2 inches
in diameter x 12 inches high at finial. The bell itself is 7 inches high. The mounting yoke's base measures 4 1/2 inches x 3 inches. It comes with a chrome finial.
The bell has some minor imperfections in the casting but looks good and rings great. This bell would be for a smaller vehicle or Chief's buggy.