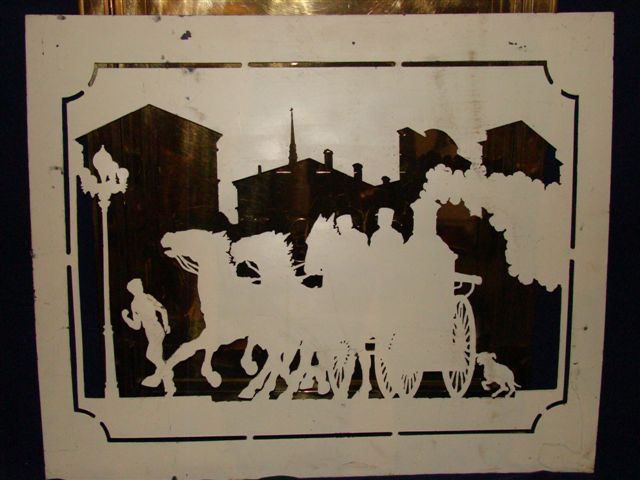 36" x 30" metal art cutout of a 1800's Horse Drawn Fire steamer, racing
down a city street. This has a flat white primer paint on it and would
require a "paint job". The metal gauge is approx. 16 ga. Paint it and put it
in a wooden frame and it would make a real neat fire collectible.