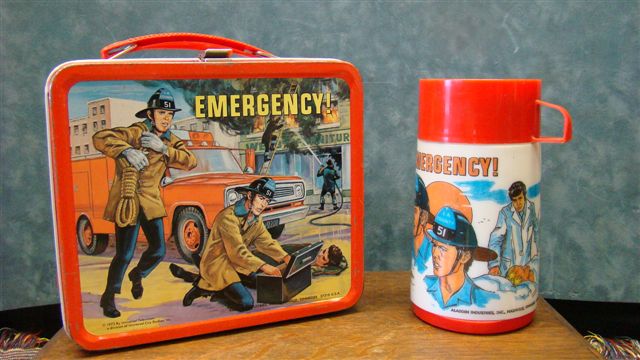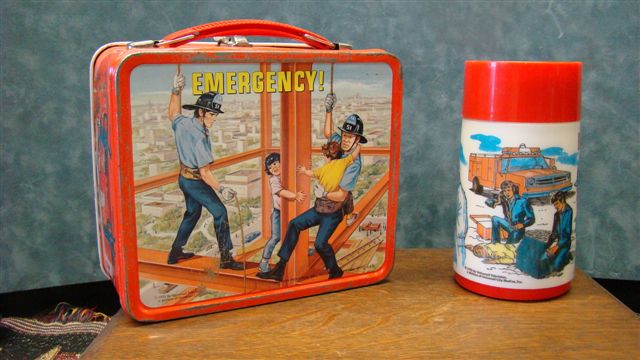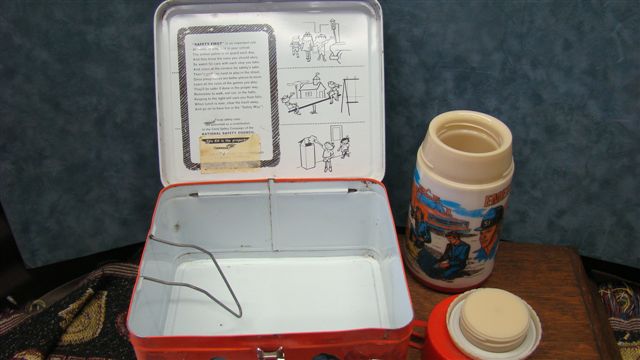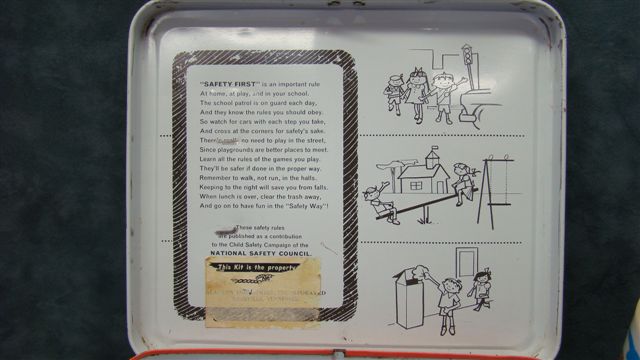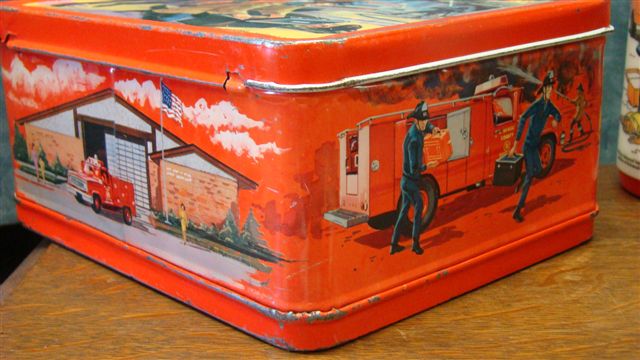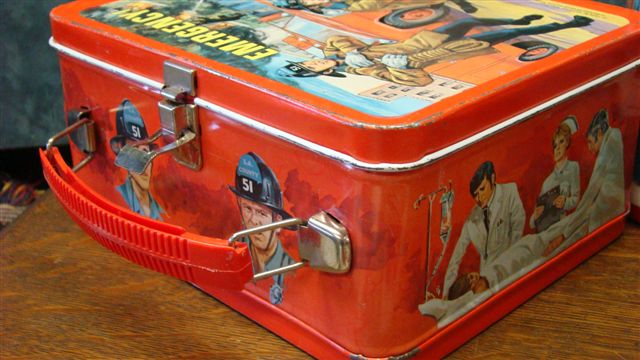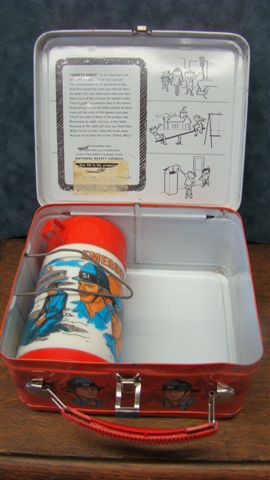 1973 "Emergency" Lunch Box with Thermos depicting scenes from the
popular television show of that period. This set was made by the Alladin Industries of Nashville, Tenn.
It is a good used condition with minor scratches around the edges as seen in the photos. It measures 8" x 7" x 4".