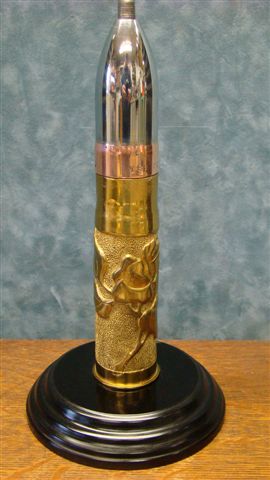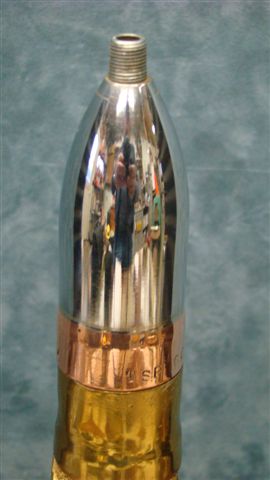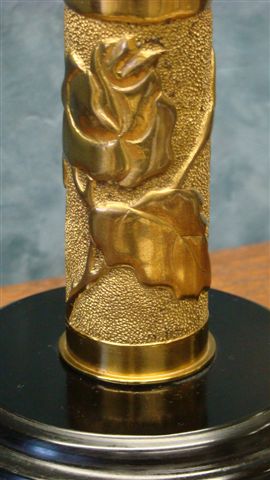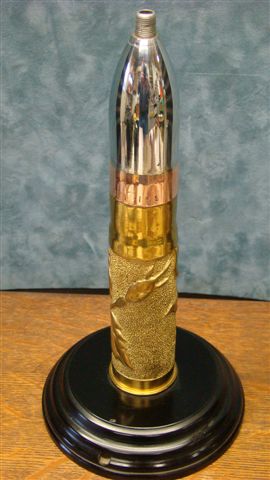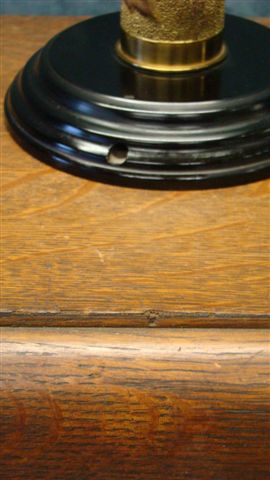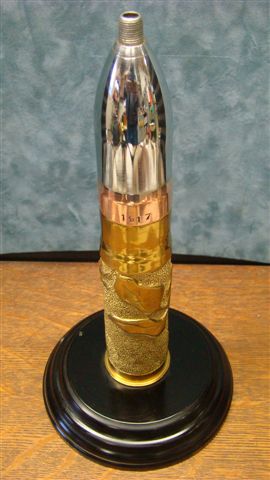 1917 WW1 Beautiful Military Shell Conversion Lamp Project (not complete).
I think this is 37MM Cannon shell that has a "rose" design and the shell tip has been chrome plated.
It is mounted on a bakeolite base & pre-drilled for a lamp mounting.
It measures 10 1/2" high & 5 1/4" base diameter. It is marked 1917.