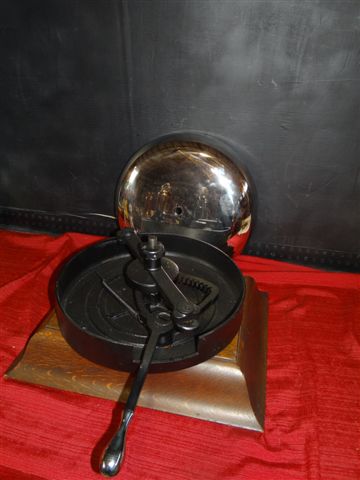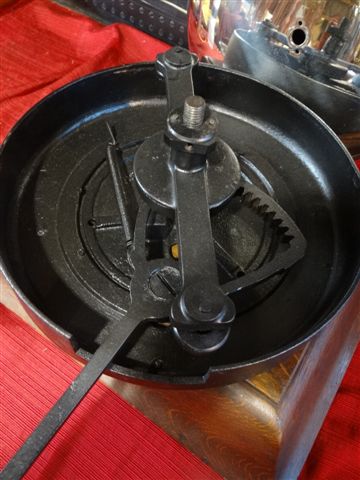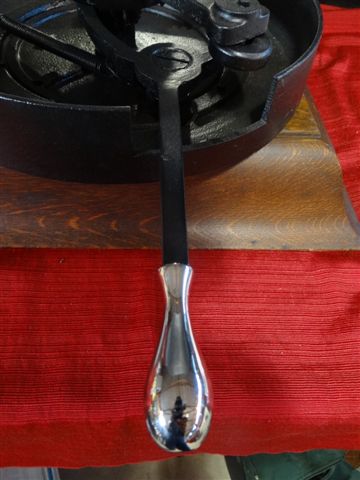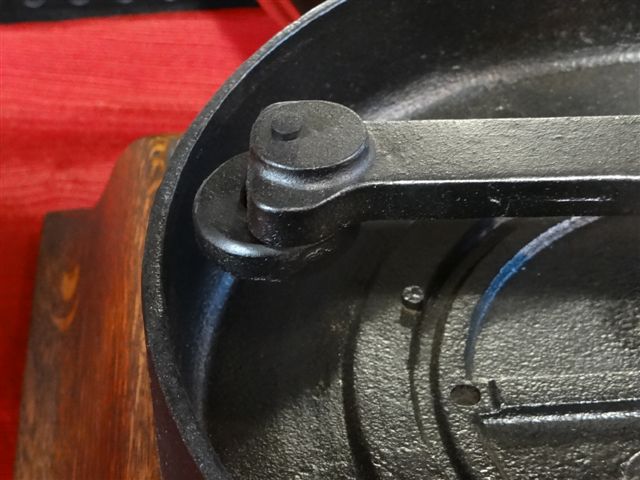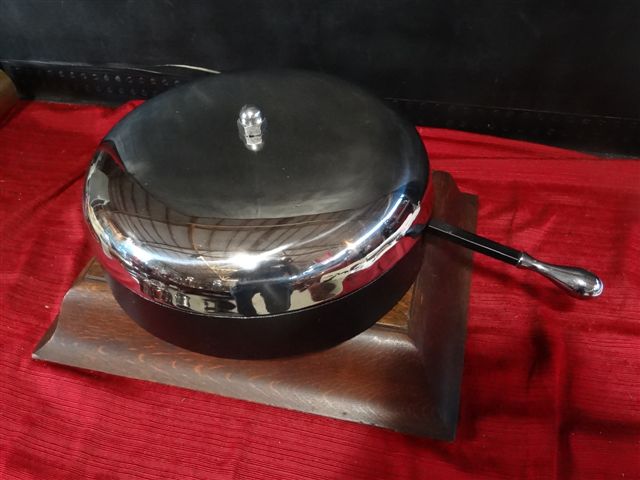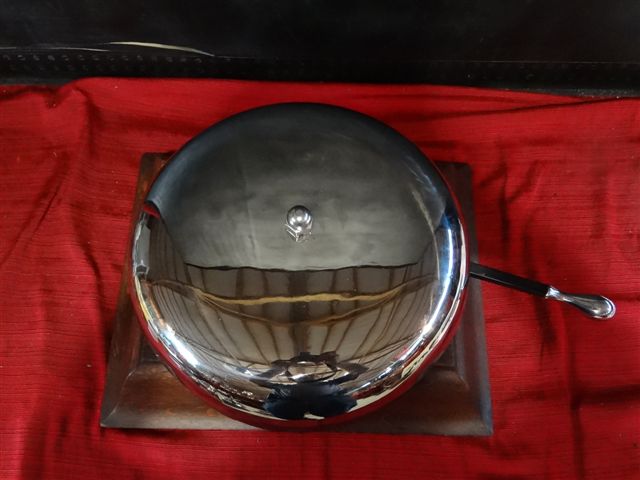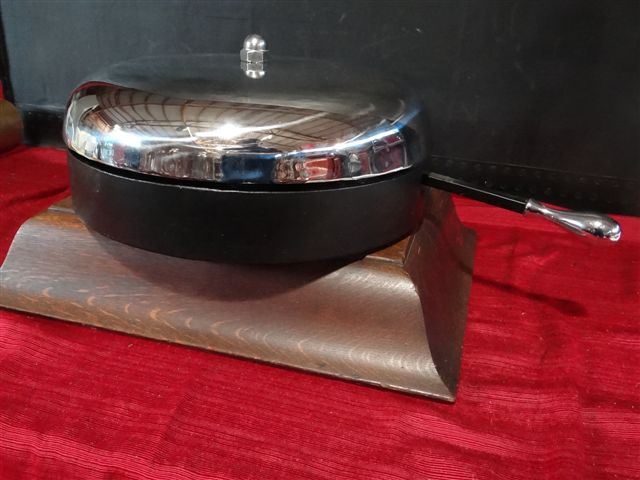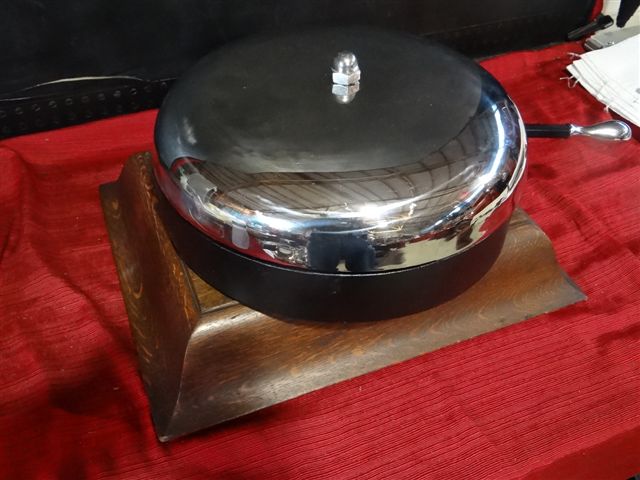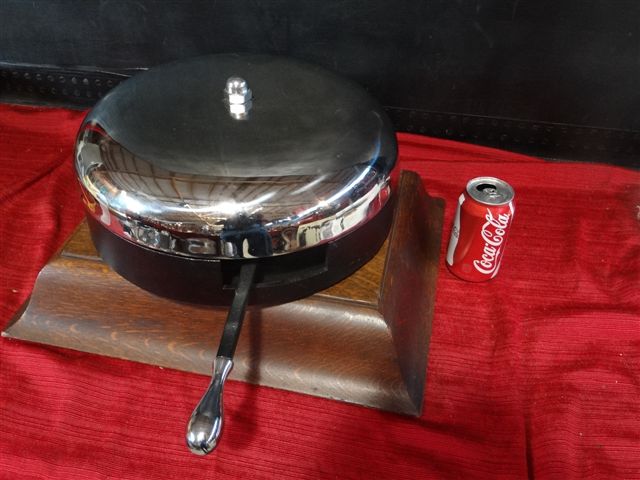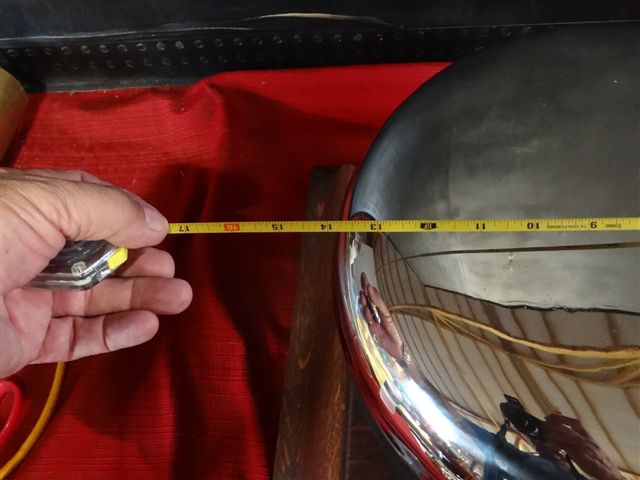 Antique 14 Inch Chrome & Cast Iron Fire Engine "hand operated" Rotary Bell. This Bell has been restored and operates by pulling on the Chrome side handle.
The more you pull the louder & longer it rings. It would mount vertically on the side of a open cab apparatus. It has predrilled holes in the cast iron base as seen in the photos.
It measures 13 3/4 inches in diameter and would stick out 5 1/2 inches.The chrome plated handle & arm measures 6 1/2 inche past the bell diameter.
List Price----------------------------------------(please contact us for pricing)