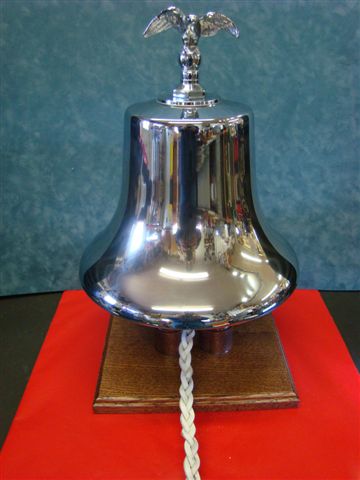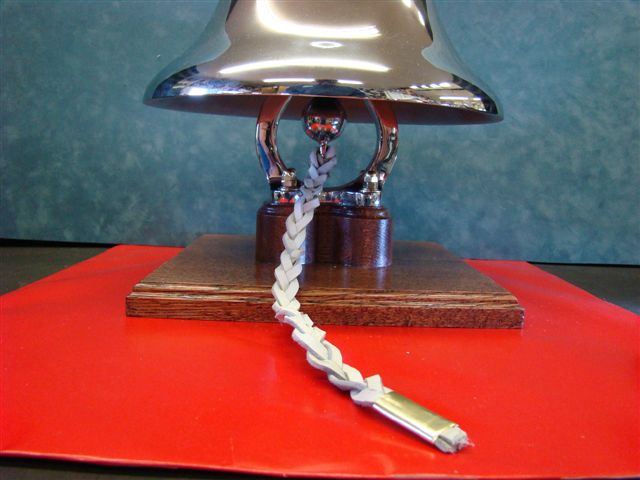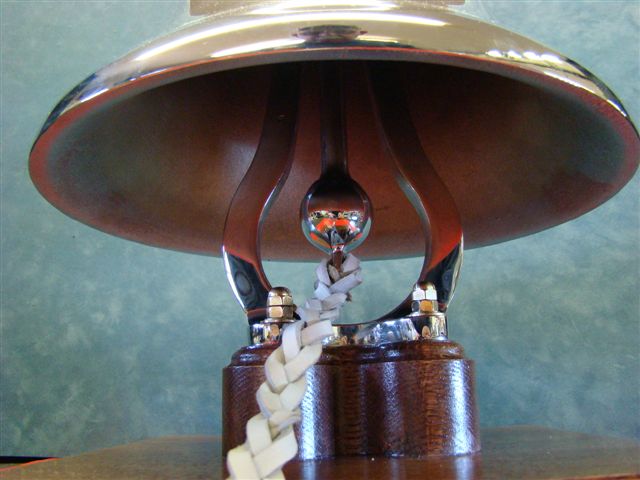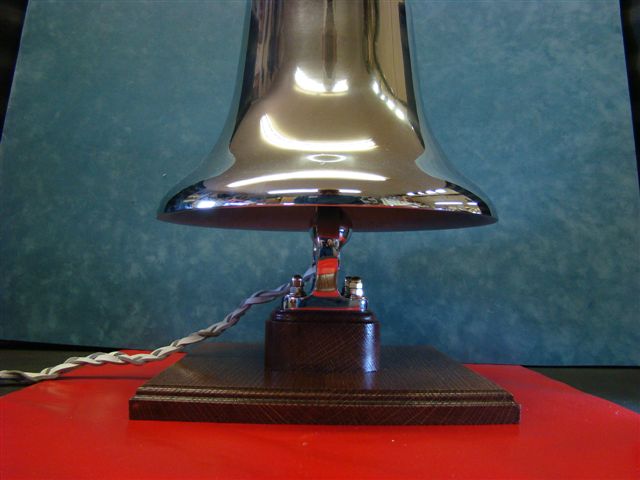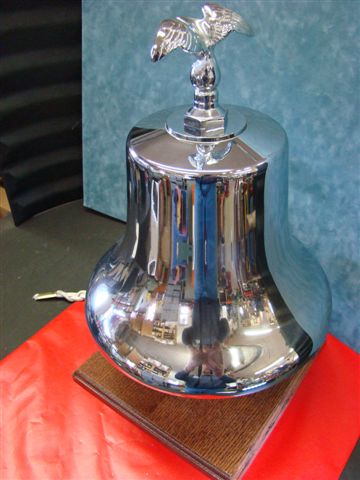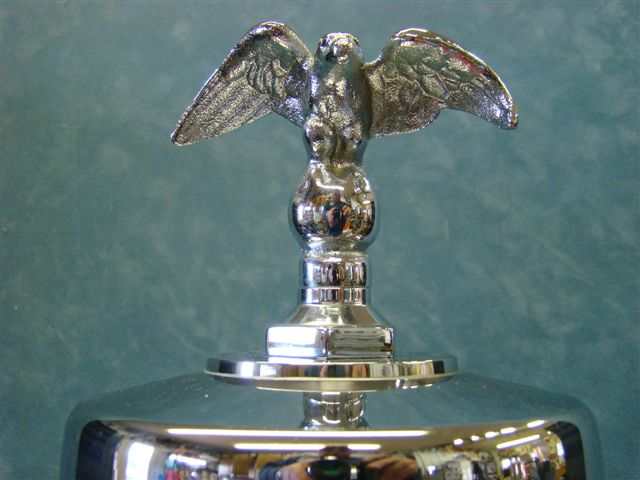 12" Chrome Plated Solid Brass Fire Engine Bell with "Eagle" mounted on
oak wood base and set up for a "Fire Department Memorial Bell". This is a
new bell manufactured by the South Park Corp. of South St. Paul , Minn. It
was purchased in 1997 and has been in surplus and the original box ever
since. The wood base measures 10 1/2" x 10 1/2". The over all dimensions is
18" tall and the bell is approx. 11 3/4" in diameter. We can send additional
photos and a "sound" recording upon request. It has a awesome long lasting
tone to it. Thanks.