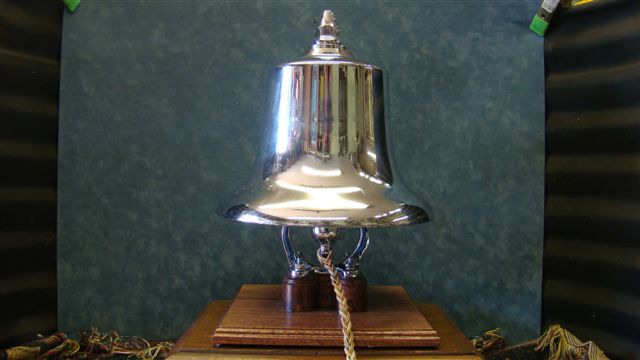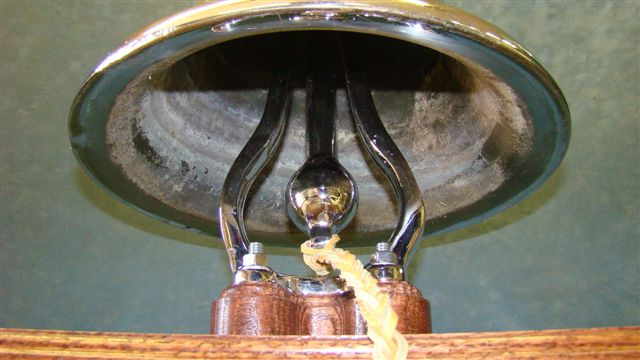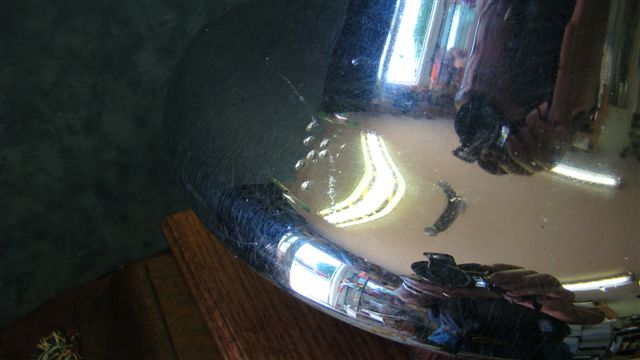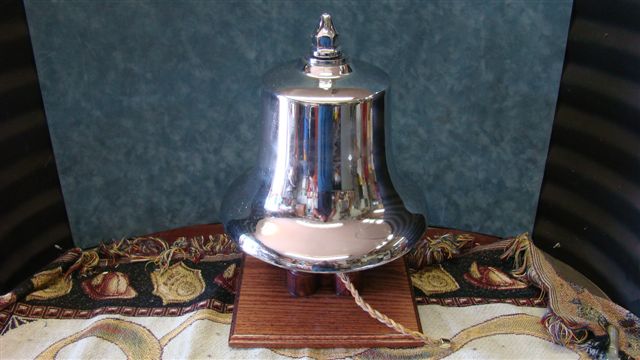 12" Chrome Plated Seagrave Solid Brass Fire Engine Bell mounted on
oak wood base and set up for a "Fire Department Memorial Bell". This is a
salvaged engine bell off a Seagrave unit. It shows some signs of use with
several "small dings & blemishes" as seen in the photos and as expected
after years of use. The Chrome plating shows no signs of flaking or peeling.
The yoke and striker are new and were required to convert the bell to a
vertical mounting. The bell has great sound and The wood base measures 10
1/2" x 10 1/2". The over all dimensions is approximately 15" tall and the
bell is approx. 11 3/4" in diameter. We can send additional photos and a
"sound" recording upon request. Please contact us for pricing and delivery
cost or any additional questions.