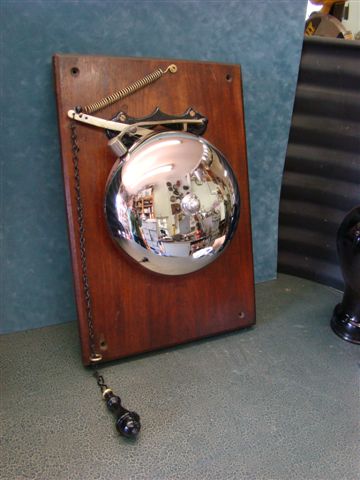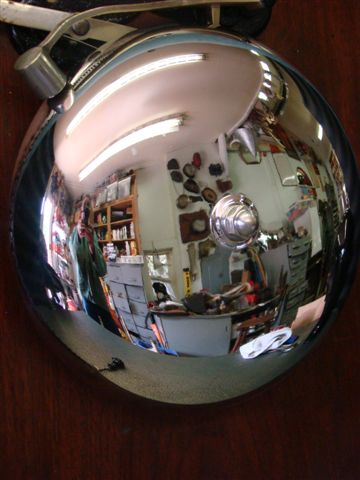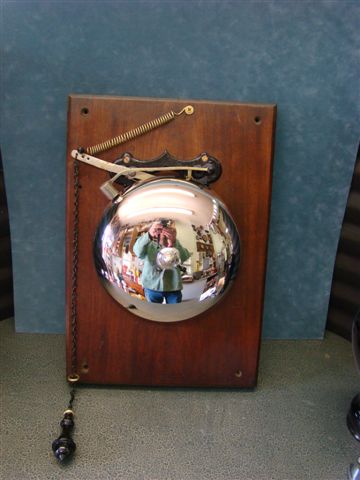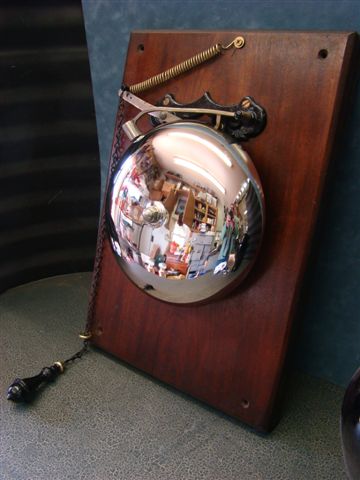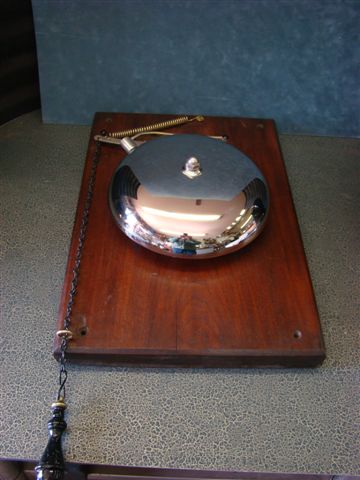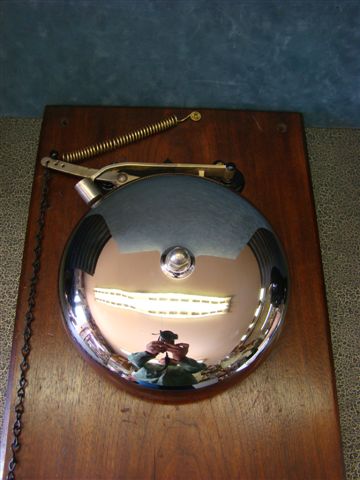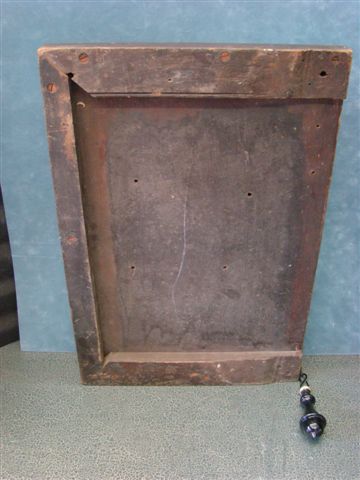 10" nickel plated fire house gong with manual hand pul, mounted on
original walnut wooden back board. This is a very early alarm bell and
appeared to have been attached to a automatic tripping device such as
automatic fire alarm system at one time. The bell was manufactured by the
Blake Bell Co. Hooper & Co. trademark of Boston, Mass. It has a great long
lasting ring to it and appears to be of very early manufacturer. The unit
measures 20" x 14". We can send a sound recording if requested.